The Davidson Center for Learning and Academic Planning Recognized as a Small Business Diversity Champion
The Davidson Center for Learning and Academic Planning Recognized as a Small Business Diversity Champion
Lake Norman Chamber Selects the Center for Its Diversity Equity & Inclusion Practices
The Davidson Center for Learning and Academic Planning was recognized by the Lake Norman Chamber of Commerce as its 2022 Small Business Diversity Champion at the Annual Diversity Luncheon held at Northstone Country Club Thursday, September 15th . Attended by 80+ community and business leaders, founder MaryJane Freeman accepted the award on behalf of the Center.
The award was presented by 2022 Lake Norman Chamber Board Chair David Keith and Diversity Chair Dan Houston. Bill Russell, President & CEO of the Chamber emceed the event. Russell told those who attended, "The Davidson Center, from its beginning, made the commitment to help children and adolescents thrive educationally by providing the best individualized services possible. Founded by John and Mary Jane Freeman, along with the help of a uniquely experienced psychologist, Dr. Gary Patrick, and two tutors, they opened their doors in August of 1999. Along the way they attracted dedicated professionals who shared their vision for learning and who brought their talents, expertise and dedication."
Over the past twenty-three years the Center has served hundreds of students and families in:
Providing subject tutoring in elementary, middle school and high school subjects
academic support and study skills instruction
Preparing hundreds of students for the SAT and ACT testing
Advising international families for boarding school placement
Providing instruction for children with learning disabilities by learning specialists and educational therapist
and much more.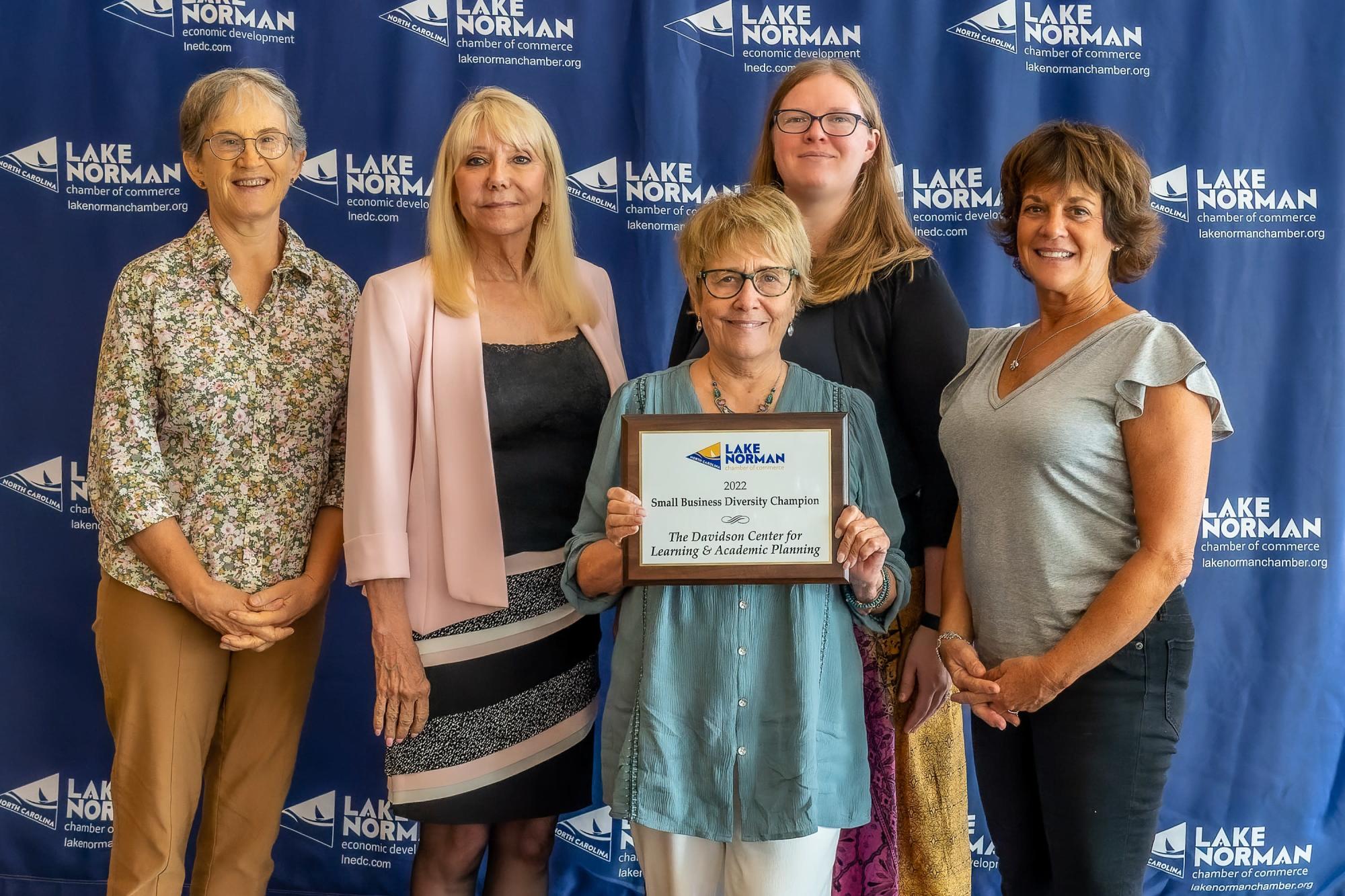 Pictured: Jean Bonnyman, Dr. Candice Meyer, Amanda Miller, Abbe Granelle, and MaryJane Freeman (Center).