Stretch Zone Opens in Cornelius
Stretch Zone Opens in Cornelius
LKN Chamber Hosts Ribbon Cutting for new franchise
Now open in Cornelius!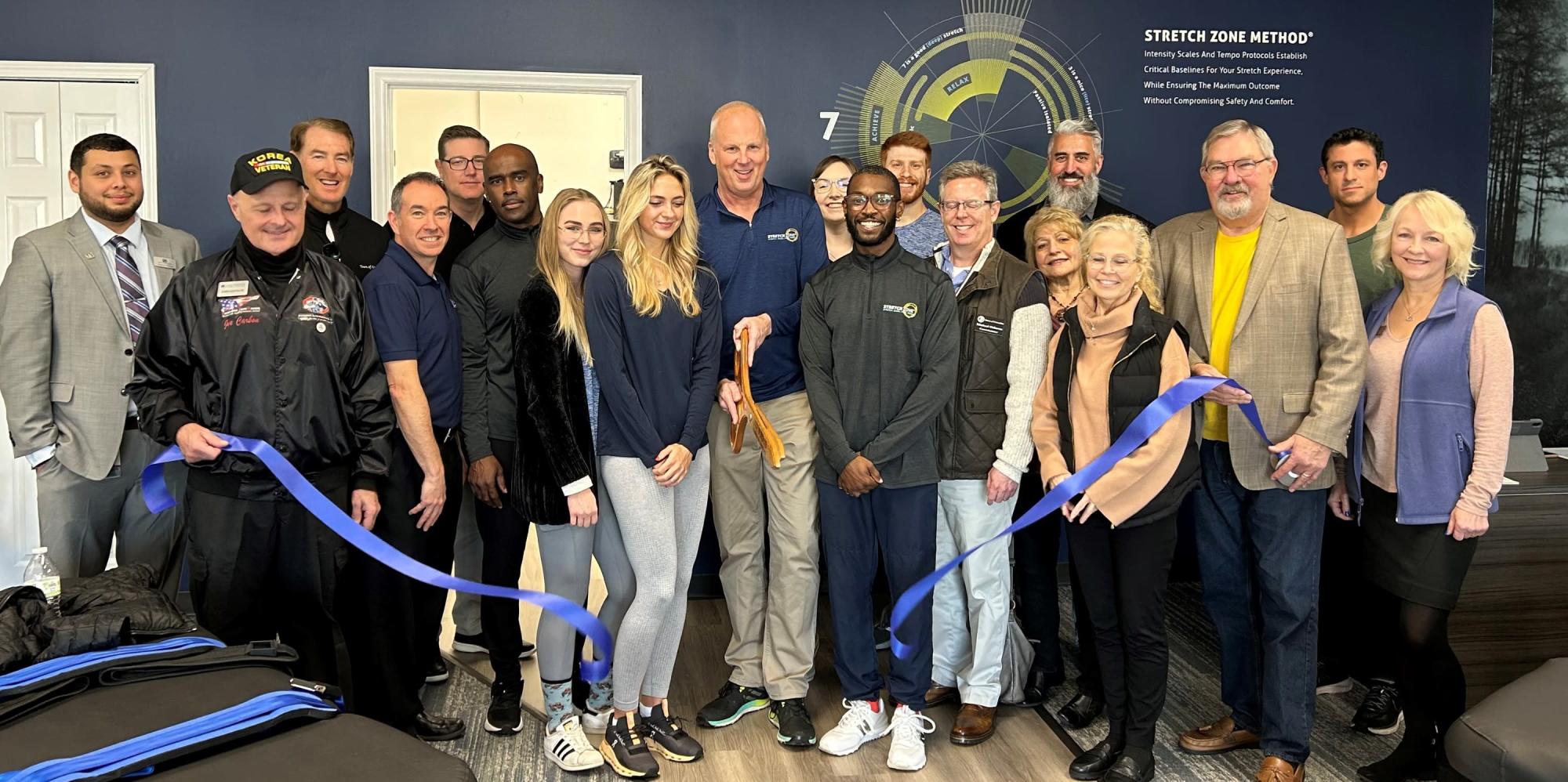 Stretch Zone is the first and largest franchisor in the stretching industry and the only company that combines its proprietary Stretch Zone Method with the patented Stretch Zone Stabilization System to improve consumers overall health and wellness.
Through its Certified Practitioners, Stretch Zone increases clients' mobility and muscle function which makes daily movement efficient, effortless and enhances their quality of life. Stretch Zone's practitioners do all the work for the client, while the client receives all the benefits without exerting energy or effort.
To perform each stretch, Stretch Zone systematically positions, stabilizes and isolates the muscle, allowing each client to realize their full lifestyle goals. Whether a client is looking to hit a golf ball longer, swim a faster lap or just sit more comfortably in a chair, Stretch Zone "re-educates" the muscles to move more freely with a greater range of motion and less effort.
All practitioners go through a comprehensive and rigorous 40-hour training program by our Master Trainers in order to be certified on the Stretch Zone Method.
Stretch Zone is the only national accredited brand in the industry, having met and exceeded the standards of excellence of The National Certification Board for Therapeutic Massage & Body Work (NCBTM)
Key Stretching benefits:
• Stretch Zone helps clients achieve greater range of motion and quality of movement, which promotes improved flexibility, physical and athletic skills, and enhances their quality of life.
• Stretch Zone decreases stress levels which positively impacts the client mentally and physically.
• Whether active or sedentary Stretch Zone's clients regain the ability to pursue the activities they love the most.
Call to make an appointment for an assessment to get started!
Location:
20545 Torrence Chapel Rd
Suite B
Cornelius, NC 28031
704-237-4700 cornelius@stretchzone.com
(Shoppes at Fresh Market Shopping Center)
Facebook: facebook.com/Stretch-Zone-Cornelius Instagram stretchzone_cornelius