Planting Seeds
Thoughts from a cluttered desk...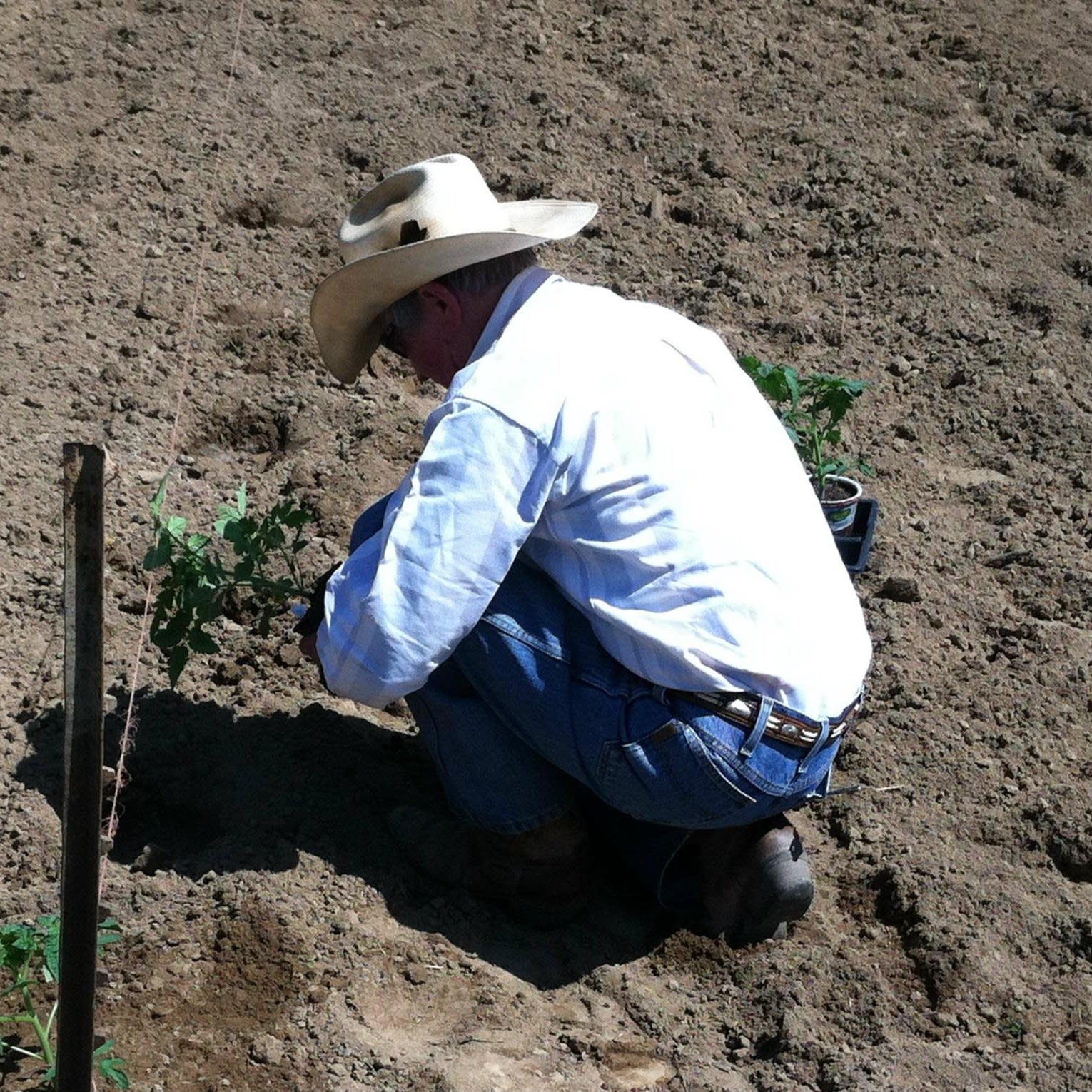 While old man winter may still give us a fit or two before the summer, we can take comfort that soon the frost will give way to the morning dew and summer will not be far behind. As I write this, we are just a couple of weeks away from one of my favorite past times, planting the garden at our farm.
I've been a gardener since I was just a little boy with my grandfather instructing me on how deep to dig rows in which to plant my watermelon seeds. Both my grandfathers had a garden each summer. Later in his life, I spent many afternoons with granddaddy as we tended the rows, weeding them out, and later sitting back in a chair watching it grow. It's funny how much you learn from someone working side by side in the garden.
I still remember the anxiousness I felt as we visited my grandparents each weekend as a boy. I would tear down the pasture to the garden, slipping through the gate, to see how much my plants had grown. It seemed to take forever for the plump melons and juicy tomatoes to find their way to my belly. Later in the summer, I would awake to find granddaddy had stopped by our house and deposited several juicy watermelons on the doorstep on his way to work.
This past month, the Lake Norman Chamber recognized several outstanding community and business leaders in our region. Pastor Farrell Lemings was recognized as the Citizen of the year as he has grown that congregation by thousands over his 28-year career. Boomerang Water Founders Jason Dibble and Jerrod Freund, our Entrepreneurs of the Year, who are true Lake Norman success stories.
Also recognized at the Annual Meeting was Bob McIntosh for his lifelong commitment to community service. Bob and his firm of attorneys are all engaged in the fabric of our community.
But it was Sam James, the owner of James Funeral Home, who received our most coveted honor – the Robert T. Cashion Business Person of the Year. Sam began working at Raymer Funeral Home when he was 16 and opened his own business at age 25. Sam is chairing the Town of Huntersville's 150 Year Celebration and most recently served as President of the Lake Norman Rotary Club.
Perhaps the thing I have enjoyed watching the most is Sam involving his children Henry and Violet. On the many occasions I would attend Sam's Rotary, he had his children at the meetings having their pictures taken with the many local celebrities who visited the club. It is very reminiscent of Bob Cashion himself who taught his kids about community involvement. Both Bob & his wife Louise have left a Legacy of Leadership on our region.
I have always believed the greatest reward for a person's toil is not what they receive but, by what they become by doing it. The seeds these outstanding community leaders are planting today may not be felt for many years, but I cannot wait to see how their garden grows!