Lake Norman Chamber's Diversity Council Examines Race Relations
Lake Norman Chamber's Diversity Council Examines Race Relations
Tuesday, November 22nd 11:45 am until 1:15 pm at the Chamber
The dust has yet to settle on the mid term elections but one aspect of the 2022 elections which has become crystal clear is the polarization and the divided nature of the American people. Perhaps not in our lifetime has the country been as evenly divided on issues when it comes to the economy, healthcare, reproductive rights, immigration, energy policies, and education. However, perhaps the most striking issue – is how do we treat people who may not look or think like we do?
The Lake Norman Chamber's Diversity Council will host a panel discussion on Tuesday, November 22nd from 11:45 am to 1:15pm at the Lake Norman Chamber Marion Board Room – 19900 West Catawba Avenue in Cornelius. The program is Presented by Famous Toastery with Lake Norman locations in Huntersville and Davidson.
Emceed by Diversity Chair Dan Houston, a panel composed of Angela Swett, Chris Hailey, John Foster, and Jay Lesemann will delve into issues surrounding race and our biases and feeling surrounding race relations. The group of business and community leaders have been meeting for the last three years as they discuss issues facing the community and nation.
Dan Houston calls the group his Ebony and Ivory Coalition. "We've been getting together for quite a while, through the pandemic and after the death of George Floyd at the hands of a Minnesota Policeman. It is simply not possible for a female Caucasian to see through the eyes of an African American male, nor is it possible for he to see through hers. So, we have intentionally removed our blinders and inhibitions and allowed a free-flowing discussion on the feelings and attitudes surrounding race."
The program will be available both in person (limited to the first 30 people) and virtual via Zoom. Those who can attend in person, must RSVP online or by calling the chamber at 704-892-1922. Lunch will be served compliments of Famous Toastery. Those who wish to watch it virtually can contact the chamber for Zoom credentials.
About Our Speakers
Dan Houston Emcee and Lake Norman Diversity Chair, Dan Houston & Associates
Dan has a background framed by poverty, strong family, and a drive to learn, Dan Houston set goals to be a leader in whatever field he was blessed to till. By stretching his boundaries, he became an executive director and certified leadership coach with the John Maxwell Team, an international trainer, and author. As CEO of The 1750 Group, Inc./Daniel Houston & Associates, he has enjoyed conducting diversity and management training and leadership coaching across the United States, the Caribbean, Europe, Russia and Japan.
The State Universities of New York at Stony Brook and Albany, as well as Northwestern University awarded Dan bachelor's and master's degrees. Continuing his thirst for growth, he received doctoral-level training in management science, group dynamics and organization development from Northwestern University.
Angela Swett, Director of Marketing, Public & Community Relations - The McIntosh Law Firm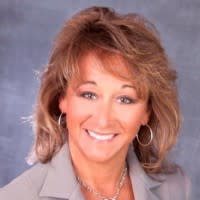 Angela is an experienced Marketing, Public Relations and Event Specialist with a successful history of impacting corporate and organizational growth in a variety of industries. She has a strong background in Strategy Building, Branding, Budgeting, Advertising, Sales, Event Marketing & Coordination and Entrepreneurship.
Prior to working exclusively for The McIntosh Law Firm, Angela owned her own Marketing & Public Relations firm. Her clients included NASCAR professionals, healthcare facilities, national and international corporations, town governments, and political candidates in all levels of government.
John Foster - Foster's Frame
John Foster is originally from Hillister, Texas where he attended Prairie View A&M University with a B.S. in Industrial Education. John worked in retail soft goods management and also automotive management before he opened his framing store in Huntersville celebrating 22 years this year. Foster has served on many local boards including the Chamber, United Way, Barium Springs Home for Children which he chaired for two years, and Huntersville Chamber. He has served as the Director of Outreach for his Church and chaired the first Latino Festival in Lake Norman for the Lake Norman Chamber of Commerce.
J. A. (Jay) Lesemann, Jr. CPA CGMA - Managing Member with Lesemann CPAs
For more than 30-years, Lesemann has worked with local and multi-national organizations ranging in sales of $100,000 to $2 billion. His experience includes initial public offerings, venture capital funding, mergers and acquisitions, managing and directing start-ups, financial system selection and implementation, and turn-around management.
In addition to being Managing Member of LCPA, he has also held positions of Chief Financial Officer, Vice President of Finance and Administration, and Director of Information Technology in publicly and privately held companies. He also spent four (4) years with Price Waterhouse, L.L.P. in their consulting and system integration practice.
He is Past Chair of the Board of Directors for the North Carolina Association of CPAs (NCACPA), past Chair of the Lake Norman Chamber of Commerce and a past Member of the American Institute of Certified Public Accountants (AICPA) Governing Council.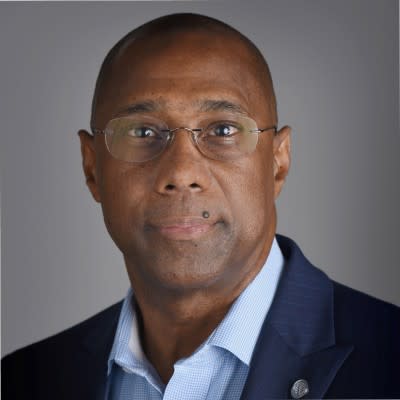 Chris Hailey, Owner of Lucius James Consulting
Hailey is the owner of of Lucius James Consulting and a former Chairman of the Lake Norman Chamber Diversity Council. He served on the Lake Norman Chamber of Commerce for two terms and retired as the Director of Public Safety Training at Central Piedmont Community College.
Hailey was the first recipient of the Lake Norman Chamber of Commerce Scott Hinkle Servant Leadership Award in 2016.