Lake Norman Chamber Recognizes 2021 Educators of the Year
Lake Norman Chamber Recognizes 2021 Educators of the Year
Teacher from Charlotte Mecklenburg Schools, Lake Norman Charter, and Halton School Honored
The Lake Norman Chamber honored three local educators at the 2021 Education PowerLuncheon held at Northstone Country Club in Huntersville, Thursday, November 18, 2021. The event, presented by Atrium Health and sponsored by Club Z (a local tutoring business) and the Lake Norman Chamber Foundation featured The Honorable Craig Horn.
Craig Horn retired from the North Carolina General Assembly in January 2021. A former Russian linguist with USAF Security Service and retired food broker, Horn served five terms in the NC House representing District 68, Western Union County. He was co-chairman of both the House Education Appropriations and the House Education K-12 Committees. He was also the House Chair of the Joint Legislative Education Oversight Committee and the Joint Legislative Program Evaluation Oversight Committee.
2021 Board Chair Erika Erlenbach presented three educators: Magdalena Sztabowski from The Halton School in Huntersville; Jordan Walker from Lake Norman Charter School in Huntersville; and Pam Lilley from Cornelius Elementary School. Joining Erlenbach was Melinda Bales, incoming Huntersville Mayor and Co-chair of the Lake Norman Education Collaborative along with Ivonne Reed.
Information Regarding the Recipients: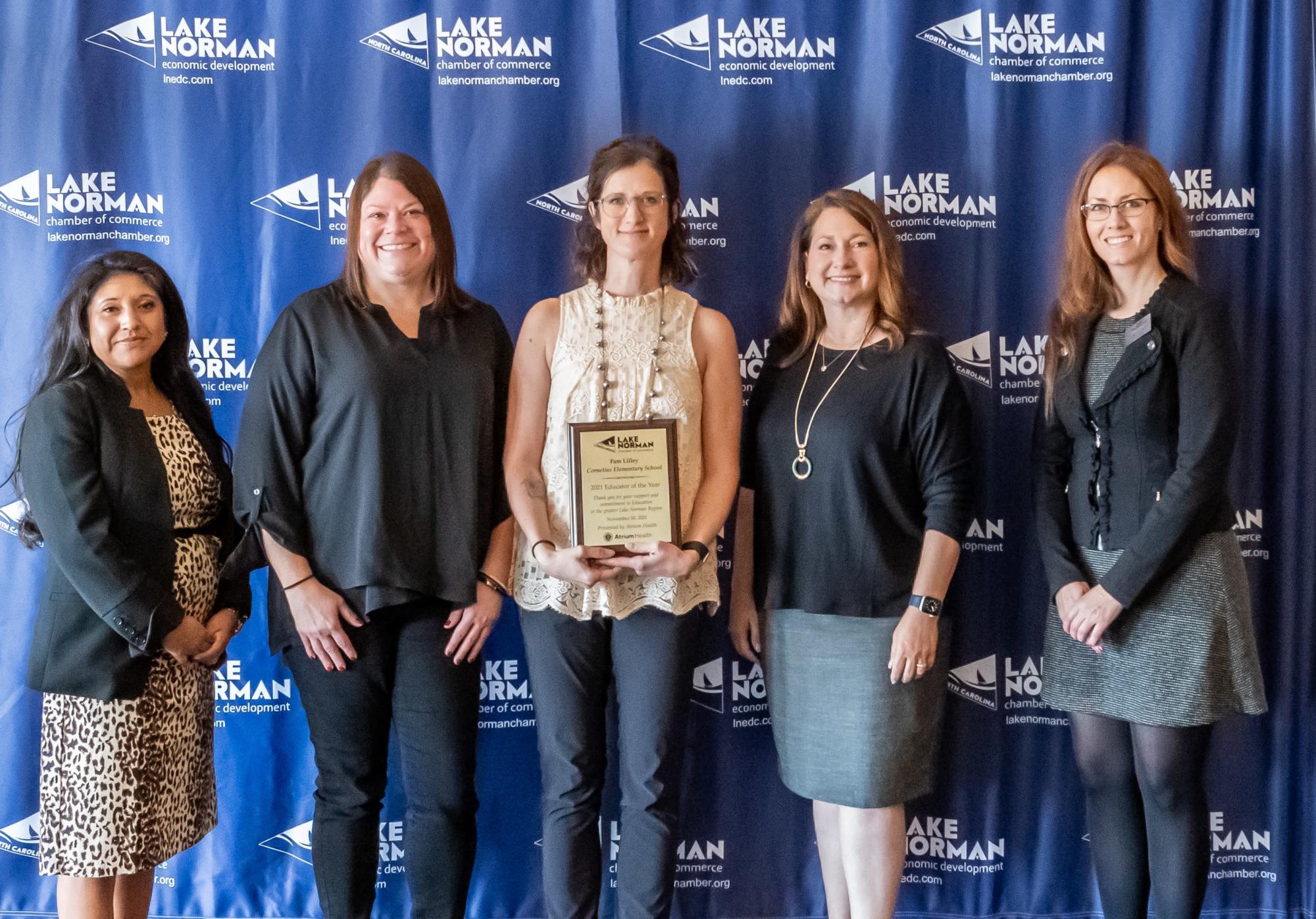 Pam Lilley - Charlotte Mecklenburg Schools (Public School)
Pam Lilley is the Media Specialist at Cornelius Elementary School. Her principal Jessica Holbrook writes, "Ms Lilley has always been a pivotal member of the CES Staff, but her talents and expertise have been exemplified in the past year and a half as we have learned to manage remote and hybrid instruction. Ms Lilly single handedly organized our technology needs and worked to ensure all students had access to a device and hotspot to access instruction. She even made home visits to assist families in setting up this technology and followed up as needed."
Ms Holbook continues – "Pam worked to continue to check out books to students each week. She created her own drive thru window for students to safely pick up and return requested books. In a time when several services were out of reach in our community – Ms Lilley found a way. She is knowledgeable, creative and innovative. She works each day to instill a love of learning in her classroom through a variety of teaching methods and she is our 2021 Educator of the Year.
Jordan Walker – Lake Norman Charter School (Charter School)
Jordan Walker has worked at Lake Norman Charter Middle School and Elementary School for over 12 years. Her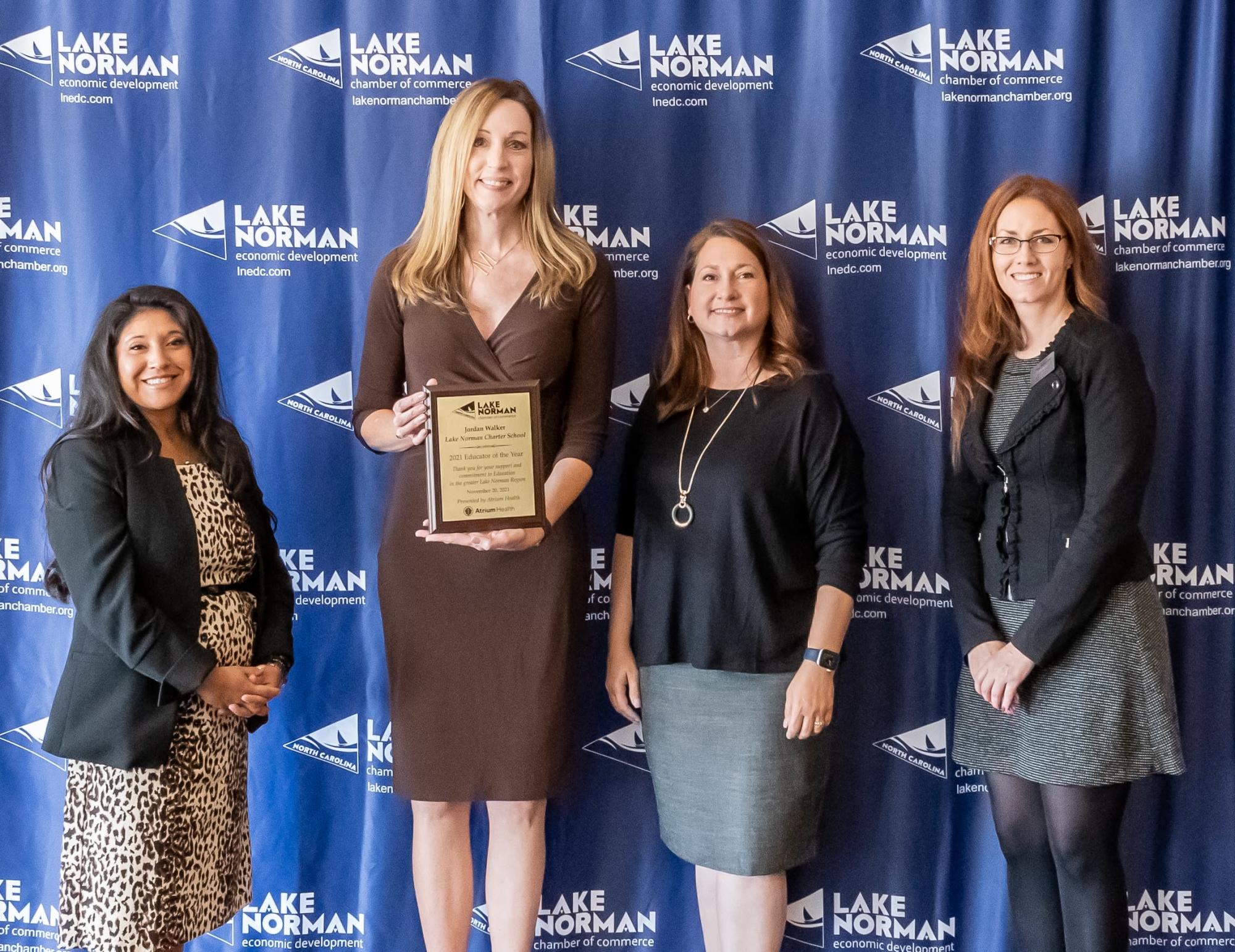 principal Michelle Holland writes, "Ms Walker has a profound effect on her students as they realize their potential in all aspects of their learning. As her direct supervisor, I have had the opportunity to hire her straight out of college and watch her grow from a beginning to a veteran teacher. Jordan uses her knowledge and passion to make real-world connections to the wonders of literacy, math, science, and social studies for her students. She has a command of the classroom which brings out the best in her students and students leave Mrs Walker's class with a love of learning and a quest to learn even more.
As a role model for her peers, Jordan is someone who promotes the teaching profession through her own improvement by recently earning her Master's in Education.
Jordan writes herself, "My passion is for children. I believe that every student deserves the best experience while in my classroom, and that experience will be different for each child since they are all unique in their background and learning styles. My mission as an educator is to foster a safe environment that promotes creativity, hard work, and a love of learning."
She adds, "I feel every student will be most successful when they feel valued and loved."
Magdalena Sztabowski from The Halton School (Private School)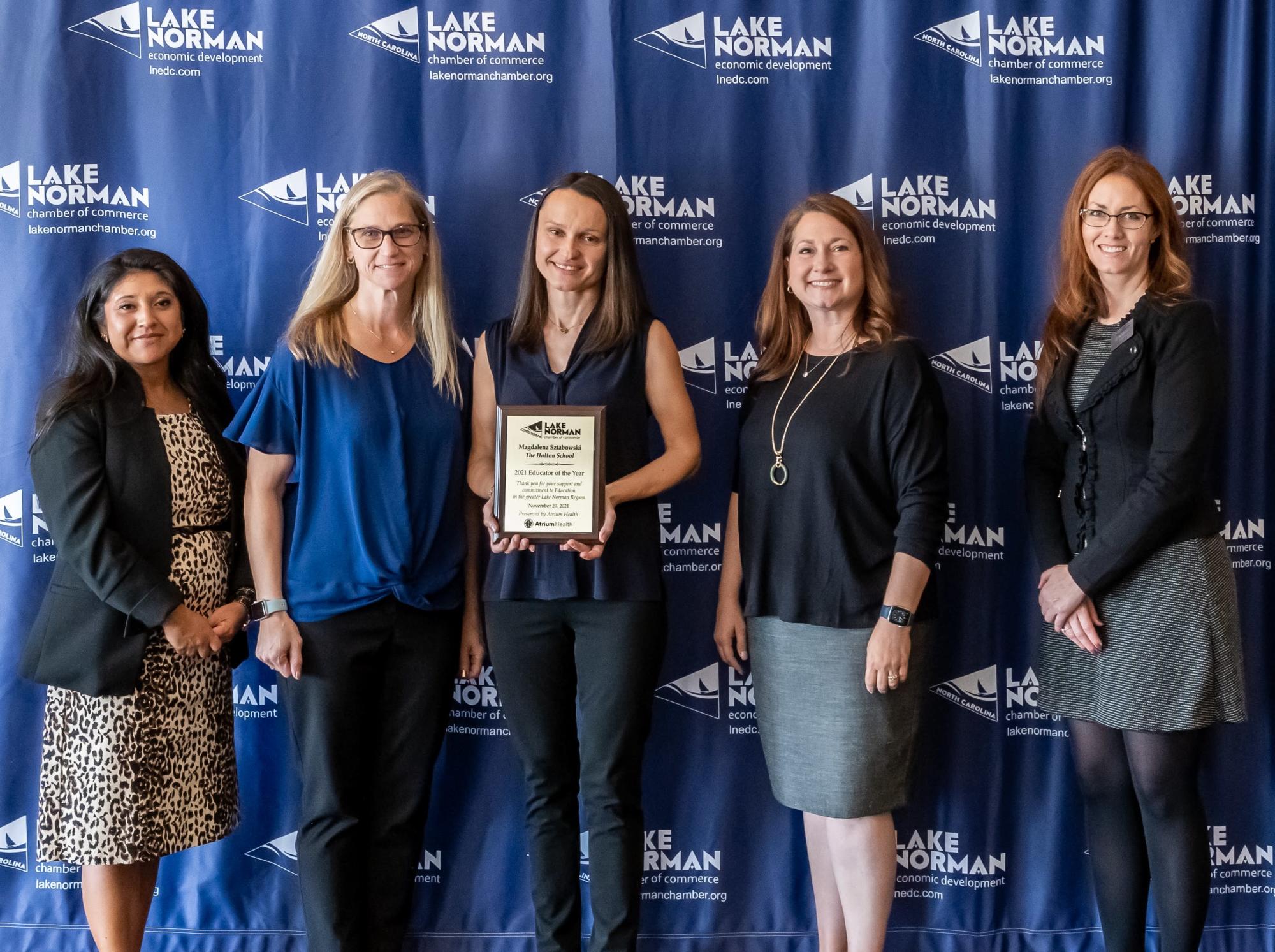 Magdalena Sztabowski is referred to a Ms. Mag by her students. The Head of School Heidie Bertino Daum writes… passionate, enthusiastic, flexible, fun, caring… these are the words that get tossed around when we describe our best educators.
Imagine a classroom of very young students who come from school settings that did not support their needs, where they didn't have a trusted adult, where they were not valued for who they are, where they could not be their genuine self, where they had no friends, and where their parents had to be advocates in ways they never thought they would. Imagine all that and throw Autism into the mix.
It takes a truly special person to embrace the opportunity and be genuinely excited to teach students who have had these experiences and carry those emotional scars. No one has created a more welcoming, loving environment for their students than Ms. Mag.
Ms. Mag is in her 6th year of teaching and has a Masters degree in special education but her knowledge of autism, social communication, and specialized instruction, and the curriculum make her a specialist in the field.
She is incredibly creative and uses an active hands-on approach with both technology and traditional materials that keeps the content exciting for her students while they make incredible progress. As one of her 7-year-old students said of her – This school has changed my life. But it isn't the school alone that changes lives, it's the people who serve our students that change lives.