Lake Norman Chamber of Commerce Celebrates "Black History Month"
Lake Norman Chamber of Commerce Celebrates "Black History Month"
Lunch n' Learn - Thursday, February 21 11:45 am at the Chamber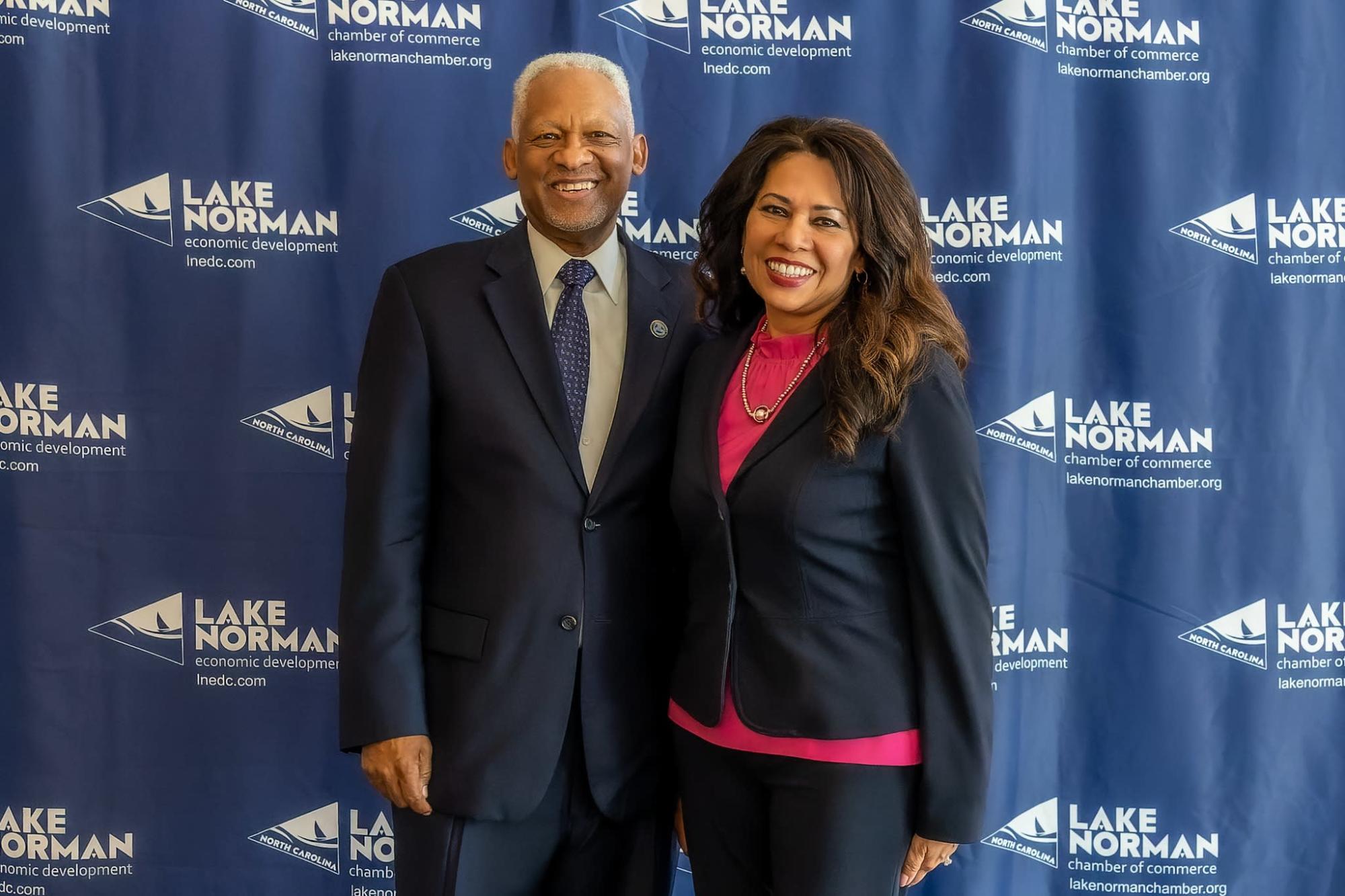 The Lake Norman Chamber of Commerce celebrates "Black History Month" with a Lunch n' Learn diversity program examining African American community leaders who made a generational impact on the Lake Norman region. The Lunch and Learn will take place Tuesday, February 21st, 11:45am to 1:30 pm at the Chamber Randy Marion Board Room 19900 West Catawba Avenue in Cornelius.
The panel discussion will be emceed by Dan Houston - President Daniel Houston & Associates and Chair of the Chamber's Diversity Council. Houston is pictured left with Carmen Canales - Chief People Officer with Novant Health who was the keynote speaker of the 2022 Diversity Luncheon.
The panel discussion will focus on the life of Miss Ada Jenkins in Davidson, the Torrence Lytle School in Huntersville, and the Smithville Community in Cornelius. Houston will emcee a presentation featuring Ron Potts who was born and raised in the Smithville Community. Also featured is Ruby Houston from Davidson who will speak to the life and work of Miss Ada Jenkins for whom the Ada Jenkins Center is named. Joining the discussion is Betty (B.J.) Caldwell who will speak to the impact and founders of the Torrence – Lytle High School in Huntersville.
While intended for chamber members, the Lunch n' Learn is open to the public but seating is limited to the first 30 who RSVP at 704-892-19222. The program is also available virtually via ZOOM by calling the chamber for credentials of by email to Laura@lakenormanchamber.org.
The Lunch and Learn is sponsored by Jay P. Morgan and COMSTASIS - Secure | Reliable IT.

Pictured below is Miss Ada Jenkins. Photo courtesy of The Ada Jenkins Center.