Lake Norman Chamber Focus Friday: A Conversation with N.C. Senate President Pro Tem Phil Berger
Lake Norman Chamber Focus Friday: A Conversation with N.C. Senate President Pro Tem Phil Berger
Friday, November 19, 2021 8:30 - 9:30 am Virtual Presentation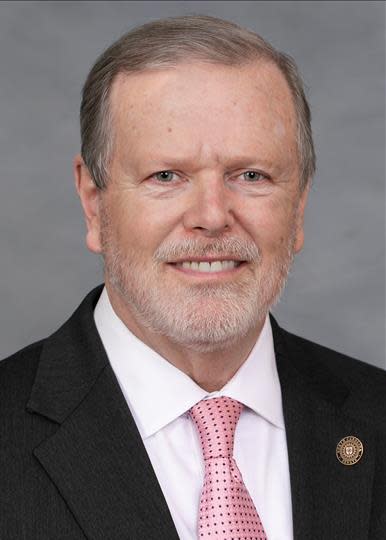 This month the Lake Norman Chamber has a discussion with North Carolina Senate Pro Tem Phil Berger. The Chamber will dive into the key components of dollar allocations and key policies contained within the North Carolina budget that will be sent to the Governor for his signature. We will also discuss the expected benefits and outcomes to be derived from this new budget for residents and businesses across our region and the state.
The program will be live via ZOOM and members can contact the Chamber at Sylvia@lakenormanchamber.org or call 704-892-1922 for the Zoom credentials. It will also be recorded and available for later viewing on the Chamber's website and social media.
Focus Friday is a public policy program of the Lake Norman Chamber of Commerce which examines community and legislative issues from multiple perspectives. While intended for Lake Norman Chamber of Commerce members and community leaders, guests are welcome.
The program is presented by Novant Health - Huntersville Medical Center and sponsored by Business Today and WSIC 100.7 FM. The program will be moderated by 2021 Public Policy Chair Jeff Tarte.
The Lake Norman Chamber of Commerce, with approximately 850 business members, represents the Huntersville, Davidson, Cornelius, and greater Lake Norman regional business community.
About our speaker:
Phil Berger grew up in Danville, Virginia in a working-class family that taught him the value of hard work. After school, Phil married his high school sweetheart, Pat, and worked in a local factory and then as a produce manager of a grocery store while raising two young kids and attending college.
He became the first in his family to graduate, from what is now Averett University. Still raising a young family and working long hours to make ends meet, Phil attended law school at Wake Forest and graduated early. He practiced law briefly in Charlotte and Raleigh before settling in Eden, where he still lives with Pat and runs the Berger Law Firm. Phil and Pat have three kids – Phil Jr., Kevin and Ashley – and four grandkids.
Phil Berger was first elected to the State Senate in 2000. His colleagues elected him minority leader in 2004, and President Pro Tempore in 2010 after Republicans won a Senate majority for the first time since the 19th Century. The first Republican leader of the North Carolina Senate in more than 100 years, Senator Berger has delivered common sense, conservative reforms to State government.