John Bradford Named McIntosh Law Firm Passion to Succeed Recipient
John Bradford Named McIntosh Law Firm Passion to Succeed Recipient
Lake Norman Chamber's 2020 Entrepreneur of the Year
Published Monday, July 19, 2021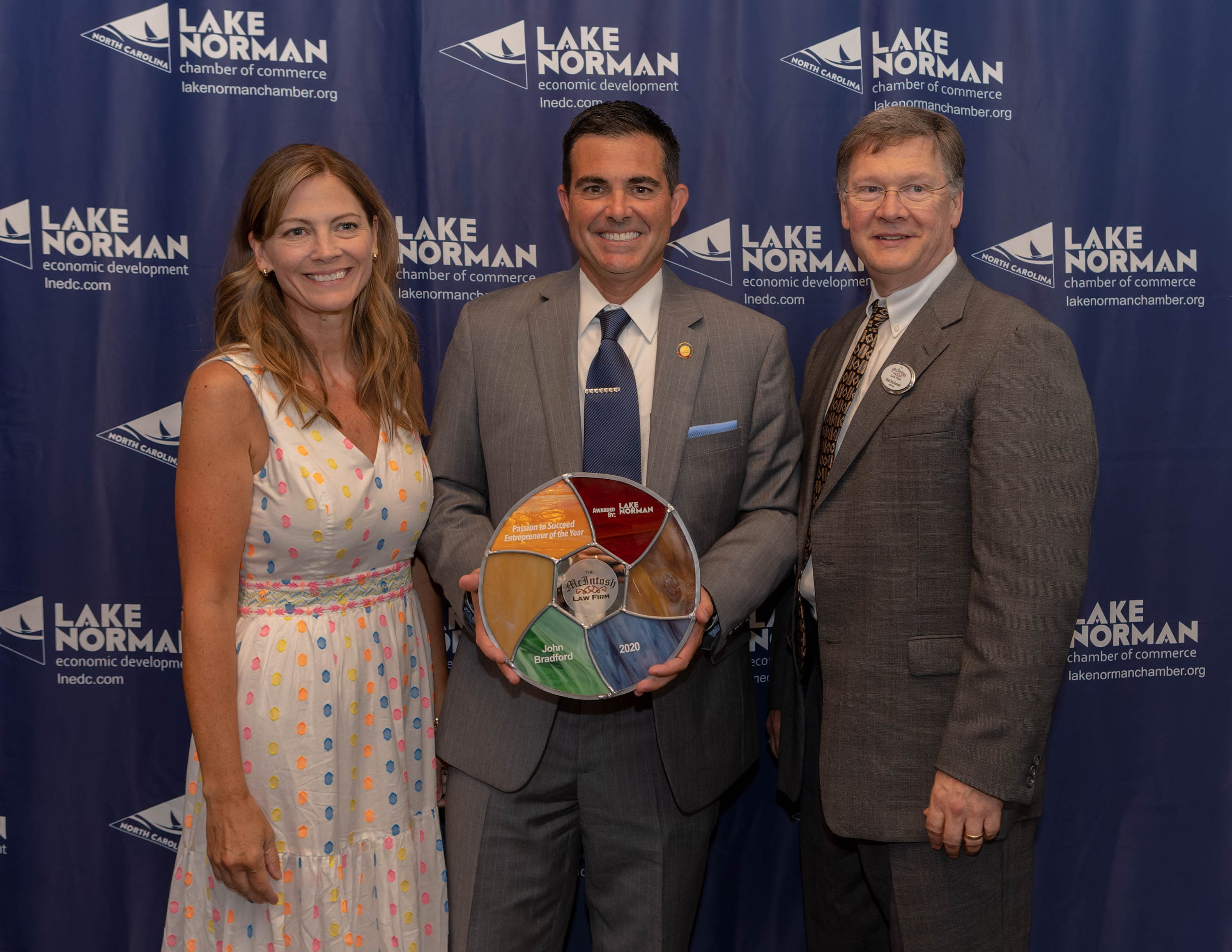 John R. Bradford was named as the recipient of the McIntosh Law Firm "Passion to Succeed" award, the Chamber's Entrepreneur of the Year, at a sold out annual meeting held at NorthStone Country Club. Approximately 200 people were in attendance for the Chamber's Annual Meeting and Awards program. Bradford, who also serves as North Carolina Representative for the 98th District, is President and CEO of both Park Avenue Properties and the new start up PetScreening.
Firm Founder Bob McIntosh stated, "This year's McIntosh Law Firm Passion to Succeed recipient is no stranger to anyone in this room. John Bradford was a very successful businessman as the chief executive of Park Avenue Properties when he launched his political career – seeking a seat on the Cornelius Town Board. Park Avenue, which he started in 2007, has been recognized by Inc.5000 as one of fastest growing private companies in America for three consecutive years. Park Avenue, incidentally, continues to be a recognized leader in the single family residential rental industry.
In 2016, John started a second company, PetScreening, as a result of an industry need that he saw first-hand from experience leading Park Avenue Properties. PetScreening helps housing providers manage residents' pets and assistance animals digitally while generating opportunities for pet-related revenue.
Through mid-year 2021, PetScreening has over 10,000 customers representing 2.5M rental units in all 50-states, 37 employees, 8-full time developers, opened a new 8,000 sq.ft. corporate headquarters in the Merino Mill in Mooresville, and raised a series A investment round.
All the while, as John often reminds us, "Proudly serving the constituents of District #98."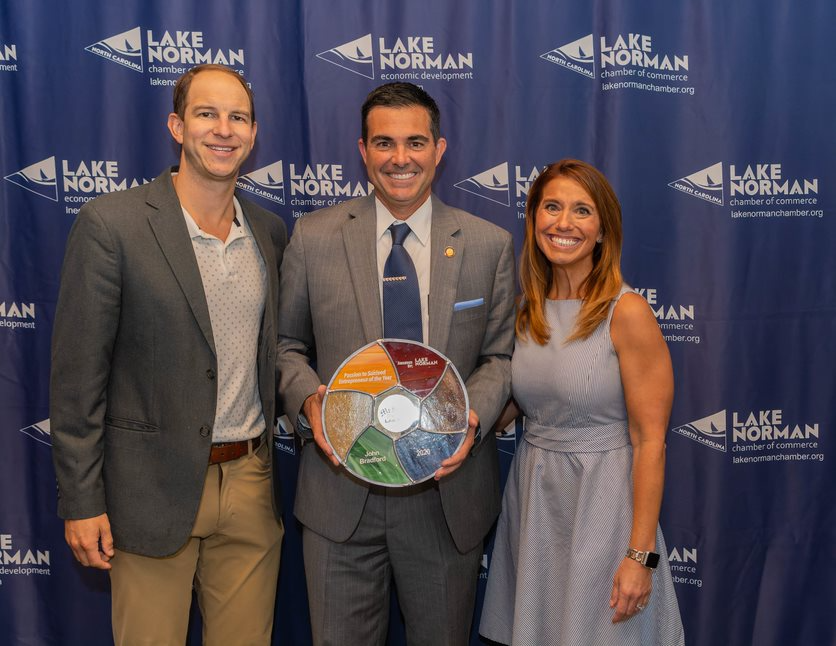 Top Picture: John Bradford with McIntosh Law Firm Founder Bob McIntosh and wife Shea Bradford. Photo courtesy of John McHugh / Ocaid Photography
Bottom Picture: David Stunja, COO Pet Screening with Jennifer Stoops Executive VP Park Avenue Properties with John Bradford. Photo courtesy of John McHugh / Ocaid Photography