Governor Cooper's New Executive Order Eases but Does Not Lift Restrictions
Governor Cooper's New Executive Order Eases but Does Not Lift Restrictions
What Does it Mean for Lake Norman Businesses?
Published Thursday, February 25, 2021
Chamber Members: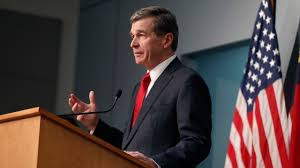 Governor Cooper's Executive Order No. 195 will take effect Friday, February 26th at 5 pm and will expire March 26th at 5 pm.
The new Executive Order lifts the Modified Stay at Home Order requiring people to stay at home and businesses to close to the public between 10 pm and 5 am.
The number of people who may gather indoors will increase from 10 to 25, while 50 remains the limit for outdoors.
The curfew on the sale of alcohol for onsite consumption will be moved from 9 pm to 11 pm. Some businesses, including bars and amusement parks, will now be open for patrons indoors as they adhere to new occupancy restrictions. Many businesses, venues and arenas will have increased occupancy both indoors and outdoors.
Executive Order No. 195 has two general categories of occupancy restrictions: 30% capacity and 50% capacity.
30% Capacity Limit: (may not exceed 250-persons in indoor spaces), Bars, Meeting, Reception, and Conference Spaces, Lounges (including tobacco) and Night Clubs, Indoor areas of Amusement Parks, Movie Theatres, Entertainment facilities (e.g., bingo parlors, gaming establishments), Sports Arenas and Fields, and Venues.
Indoor event venues with more than 5,000 seats may be excepted from the 250 person limit if they follow additional safety measures up to 15% capacity.
50% Capacity Limit: Restaurants, Breweries, Wineries, Distilleries, Fitness and Physical Activity Facilities (e.g., gyms, bowling alleys, rock climbing facilities), Pools, Museums and Aquariums, Retailers, Outdoor areas of Amusement Parks, Salons, Personal Care, Tattoo Parlors.