Focus Friday - Friday, March 19th 8:30am: Focus on Transportation
Focus Friday - Friday, March 19th 8:30am: Focus on Transportation
A Discussion with Dr. Mike Miltich, Chair of the Charlotte Regional Transportation Planning Organization and Regional Planning Staff
Published Monday, March 15, 2021
This month, the Lake Norman Chamber will continue our monthly Focus Friday in a ZOOM Virtual Format only. It will take place Friday, March 19th from 8:30-9:30 am. Our speakers are Dr. Mike Miltich, Chair of the Charlotte Regional Transportation Planning Organization and panel of Transportation Panelists including:
Dave Hill, Huntersville Senior Planner - Transportation; Aaron Tucker, Cornelius Planning Director; Andrew Ventresca, Davidson Senior Planner and CRTPO TCC Vice Chair; Cami Weckerly, Mooresville Transportation Engineer; and Neil Burke, CRTPO Program Manager.
Also attending are Erika Martin, Mooresville Transportation Planner and Jonathan Young, Mooresville Engineering Services Director.
Discussion Points include: Introducing your local and regional transportation planners; What is the role of the CRTPO: What is the 2050 MTP and why is it important?; Projects and challenges that are coming; Local and Regional transportation challenges which include Cornelius, Davidson, Huntersville and Mooresville.
In addition to the legislative briefing, the Chamber will hear from Jennifer Huskey, Specialist-PRN Community Engagement for Novant Health Huntersville Medical Center on a healthcare update.
Focus Friday is a public policy program of the Lake Norman Chamber of Commerce which examines community and legislative issues from multiple perspectives. While intended for Lake Norman Chamber of Commerce members and community leaders, guests are welcome by RSVP to the Chamber at 704-892-1922.
EVERYONE MUST REGISTER with Sylvia Spury at Sylvia@lakenormanchamber.org or call 704-892-1922 and a Zoom link will be forwarded to you to join this outstanding presentation.
The program is presented by Novant Health - Huntersville Medical Center and sponsored by Business Today and WSIC 105.9 FM. Focus Friday is emceed by Public Policy Chair Jeff Tarte.
The Lake Norman Chamber of Commerce, with approximately 850 business members, represents the Huntersville, Davidson, Cornelius, and greater Lake Norman regional business community.
About our Speaker: Dr. Mike Miltich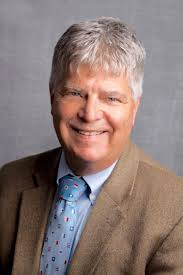 Birth January 7, 1952Flint, Michigan USA
Personal
Married: Ann H. Miltich, CRNA
Children: 5 Grandchildren: 6

Formerly with Charlotte Eye, Ear, Nose and Throat Associates.
Practice
Otolaryngology - Head and Neck Surgery including General Adult and Pediatric
Otolaryngology, Endoscopic Sinus Surgery, Obstructive Sleep Apnea/Snoring,
Allergy, Hearing Aids, SCUBA.
Charlotte EENT Associates, Charlotte, North Carolina
July 1983 to July 2018
Board of Directors 1986 to 1997, 1999 to 2003, 2008-2011
ENT Department Chair 1999-2001, 2008-2011
Compliance Committee 2008-2009
Vice President 2002
President 2003
ENT Co-President 2010-2011
Surgical and Admitting Privileges (formerly)
Carolinas Medical Center-Pineville (Mercy Hospital South), Charlotte NC
Chairman Department of Surgery 1989-1992, 1996-1997
President Elect 1997-1998
President 1999-2000
Past-President 2001-2003
Department of Otolaryngology Chair Mercy/Pineville 1986-2013
Carolinas Medical Center, Carolinas Medical Center-Huntersville, and CMC-University,
Charlotte, NC
NH Presbyterian Hospital, NH Hospital Matthews, NH Hospital Huntersville, and
SouthPark Surgical Center, Charlotte, NC
Certification and Licensure
Fellow, American Board of Otolaryngology, November 1983
North Carolina Board of Medical Examiners, July 1983
State of Minnesota Board of Medical Examiners, July 1979
Diplomat, National Board of Medical Examiners, June 1979
Education
Chief Resident Associate - Otolaryngology
Mayo Graduate School of Education
Rochester, Minnesota
June 1982 to June 1983
Otorhinolaryngology Fellowship
Mayo Graduate School of Education
Rochester, Minnesota
June 1978 to June 1982
Medical Degree
Wayne State University School of Medicine
Detroit, Michigan
Sept 1974 to June 1978
Bachelor in General Studies with High Distinction
University of Michigan
Flint, Michigan
Sept 1970 to Jan 1974
Awards and Honors
Certificate of Appreciation, Family Practice Residency Program
Charlotte Memorial Hospital
Honors Anesthesia Clerkship
Distinguished Service Award
Wayne State University School of Medicine
Senior Class President
William J. Branstrom Freshman Prize
Merit Scholarship
University of Michigan
Certificate of Appreciation, Social Services for the Hearing Impaired
Flint, Michigan
Professional Societies
North Carolina Medical Association
Clinical Quality and Health Care Financing Committee
Accountable Care Organization workgroup
Physician Hospital Issues Committee
Reference Committee House of Delegates 2009
Commissioner 1997, 1999, 2000
Planning Council 1998
Task Force on Economic Credentialing 1998
Former:
Communication Committee
Constitution and Bylaws Committee
Managed Care
Third Party Relations Committee
Coordinating Council of Specialty Societies
Alternate Delegate to AMA Young Physician Section 1991
Mecklenburg County Medical Society
Physician Hospital Relations Task Force, Chair
Delegation to NCMS, Chair
Alternate Delegate to NCMS 1988-1991, Delegate 1992-present
Physician-Hospital Relations Task Force, Chair, 1997-present
Membership Committee
Editorial Board
Board of Directors 1992-1998
President-Elect 1997
President 1998
Elections Committee 1997-2002
Finance and Executive Committees 1997-1998
Board Liaison to Health Benefit Plan Board 1997-1998
Managed Care Committee 1997-2003
Physician Leadership Development Program, McColl Graduate School of
Business 2002
Program Committee Chair 1995-1996
Community/Media Relations Committee Chair 1994
Health Education Committee 1988-1993, Chair 1992-1993
Matheson Foundation Board 1992-1994, Chair 1994
Media Panel 1992 to 1994
Community Intern Subcommittee 1990-1992
Communications Committee 1987
New Project Committee 1985-1986
Civic Societies/Organizations (Current and former)
Town of Cornelius
Mayor Pro Tem 2018-2109
Commissioner 2016-2020
Representative to Charlotte Regional Transportation Planning Organization
(CRTPO) 2018-2019 Alternate 2016-2017 Chair 2020-2021
Connect Beyond Policy Advisory Committee
Beyond-77 Advisory Committee
CRTPO Strategic Plan Steering Committee
CRTPO Transit Education Initiative Task Force
Representative to Planning Coordinating Committee
Representative to CMS Municipal Education Advisory Committee (MEAC)
Land Development Code Advisory Board
Transportation Advisory Board
Predevelopment Advisory Committee formerly
Affordable Housing/Housing Opportunity Task Force
Lake Norman Executive Board
Leadership Charlotte Graduate Class XV 1994
Charlotte Apple Computer Club; President 1985-1987
Charlotte Computer Access Center Advisory Board Member
Arts and Science Council
Discovery Place
Hospice at Charlotte
Charlotte SCUBA Club
ProCare Policy Board 2003-2005
Divers Alert Network (DAN)
Rotary International
Publications
Miltich, M.F., Cahill, D.R., Pearson, B.W., Kern, E.B.: "Deep Facial Osteology as
Revealed by Coronal Sections of the Dried Skull" Arch Otolaryngology Vol 109:(7) p
437-445, July 1983
Cahill, D.R., Miltich, M.F., Pearson, B.W., Kern, E.B.: "Osteology of the Anterior Portion
of the Skull" Anatomical Record 205:(3) 28A-29A, 1983
Miscellaneous
Private Pilot 1983, Instrument Airplane 1986
Advanced SCUBA (PADI)
Merchant Mariner Master Captain 50 GRT
October 2014