Diversity Webinar to focus on Unconscious Bias
Diversity Webinar to focus on Unconscious Bias
Monday, May 24th Virtual Program to Kickoff Small Business week
Published Monday, May 17, 2021
The Lake Norman Chamber of Commerce will host a one hour virtual diversity webinar on "Unconscious Bias" Monday, May 24th 11 am until 12:00 pm. The program will feature Arlene Cash with Atrium Health and will be emceed by Dan Houston the Chair of the Chamber's Diversity Council. Anyone interested in the program can view it live via Zoom by contacting the Chamber and a credential will be furnished. The diversity program will also be recorded and available for later viewing on the Chamber's YouTube Channel. The webinar leads the Lake Norman Chamber's week-long program of events honoring Small Business week May 24-28, 2021.
Unconscious bias, or implicit bias is often defined as prejudice or unsupported judgments in favor of or against one thing, person, or group as compared to another, in a way that is usually considered unfair. Arlene will share how to identify and overcome unconscious bias and embrace diversity and inclusion in the workplace.
About our Speaker: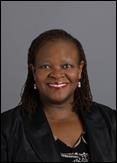 Arlene Cash | Atrium Health
Arlene Cash is currently a Program Manager in the Office of Diversity, Equity & Inclusion at Atrium Health. She has been with this organization for 20 years. She served as an Organizational Development Consultant for eight years, prior to transitioning into her current role in November 2012. Her present role includes providing leadership in planning and development of diversity-centered education and opportunities for Atrium Health's workforce; and partnering with departments within the organization on strategic initiatives and programmatic activities that support a culture of inclusion and learning. She also facilitates diversity - related professional development classes throughout the organization. Arlene is also a 2019 Atrium Health Pinnacle Award honoree.
Arlene has a Master of Arts in Education from Brooklyn College in Brooklyn, New York, and a Bachelor of Science in Education from Eastern Nazarene College in Quincy, Massachusetts. Arlene taught public school in New York City for 13 years before she joined Carolinas HealthCare System. She holds a certification in secondary school education and is also certified in Becoming the Totally Responsible Person (TRP®) from TRP® Enterprises in Winston-Salem; certifications from DDI® (Development Dimensions International); Lean Healthcare Project Certification, and Diversity Management Certificate.