Digital Influence Seminar: Unlocking Business Growth with Content Creation using Radio, Social Media, and Podcasts!
Digital Influence Seminar: Unlocking Business Growth with Content Creation using Radio, Social Media, and Podcasts!
Lunch n' Learn Friday, August 11th Noon until 2pm - Lake Norman Chamber
Have you envisioned hosting a podcast for your business? Perhaps using a medium like radio to expand your market presence. On Friday, August 11th from noon until 2pm, Justin Ckezepis and the Creative Media Team at WSIC will host a seminar entitled "Digital Influence Seminar: Unlocking Business Growth with Content Creation using Radio, Social Media, and Podcasts!" It will be held in the Randy Marion Board Room at the Lake Norman Chamber 19900 West Catawba Avenue in Cornelius.
Justin recently purchased WSIC and is the Owner and General Manager. Before purchasing WSIC, he was a host of Today's Real Talk, a weekly podcast, which focused on Real Estate here in the Lake Norman region. The objective of the seminar is to explain how small business owners can maximize their marketing by hosting podcasts and utilizing media whether its a more traditional approach like AM/FM radio or social media.
The seminar is limited to the first thirty (30) people who register and lunch will be provided but you must register online or contact the chamber at 704-892-1922.
About our Speakers: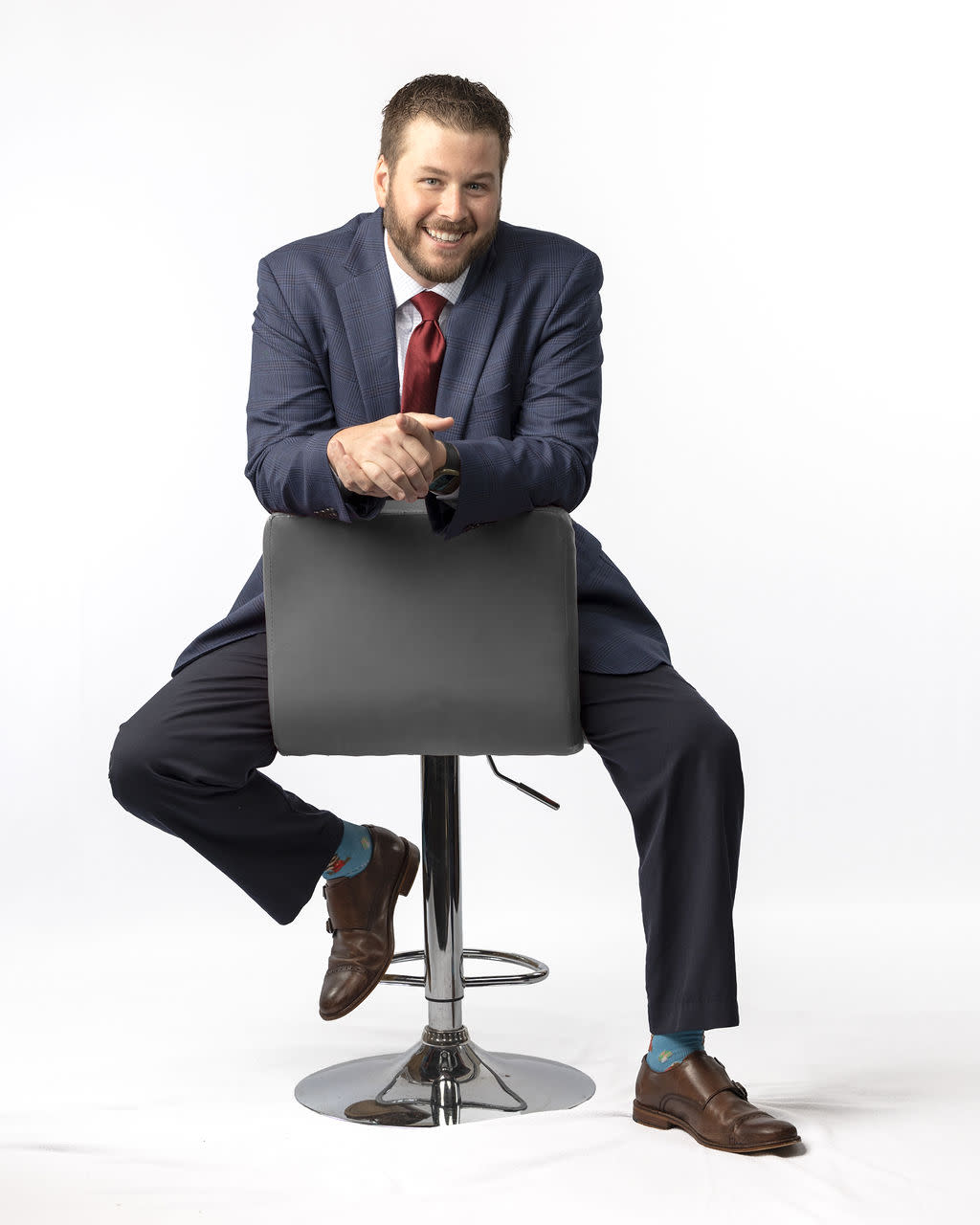 Justin Ckezepis - WSIC Owner & General Manager
After growing up in Lake Norman, Justin has no desire to call any other place "home". Spending his early education years in the public school system, Justin then went on to study Electronic/Media Broadcasting at Appalachian State University. During his time at he met his wife, Demi. After graduating, Justin headed home to the Lake Norman area where he began his professional real estate career.
Licensed as a North Carolina Real Estate Broker in 2012, Justin started out as a Buyer Specialist on his dad's real estate team. As he continued working in the family business, and being encouraged by his parents to continue growing, Justin applied to law school. With no interest in moving again, only one school was an option – Charlotte School of Law. There Justin received his Juris Doctorate and went on to pass the North Carolina Bar Exam in July of 2015 after graduating that May. Once licensed, Justin hung his own shingle and opened 'Ckezepis Law, PLLC.' Justin sold his interest in the practice at the end of 2021.
The firm's focus was Transactional Real Estate, both residential and commercial. Getting back to his roots, Justin is now the owner of WSIC.
Bill Blakely - WSIC Producer
Bill Blakely is a North Carolina native, having grown up in Huntersville. He attended Hopewell High School, graduating in 2008. Bill's passion for lacrosse led him to Greensboro College, where he excelled as a player and graduated with a bachelor's degree in History in 2012.
After college, Bill remained actively involved in the lacrosse community. He coached lacrosse at his alma mater and volunteered with local lacrosse recreational organizations. During this time, he also pursued a professional lacrosse career, playing for the Charlotte Hounds in 2014 and 2015.
Driven by his love for the sport and the desire to make a positive impact on young athletes, Bill took the initiative to start his own lacrosse organization in the Triad area of North Carolina. Through this organization, he worked with kids ranging from 4th grade to 12th grade, fostering their skills and passion for the game.
In 2019, Bill made a significant life change by moving from Greensboro to Atlanta. There, he transitioned into a new profession as a Field Inspector for Geo-Hydro Engineers, a role that likely allowed him to explore his interest in engineering and geology.
In March of 2023, Bill returned to his hometown of Charlotte and resumed his work with Geo-Hydro Engineers. However, fate had something special in store for him. In July of the same year, his childhood friend and WSIC station owner, Justin Ckezepis, offered him a remarkable opportunity to join him in his venture.
Bill enthusiastically embraced the chance and is currently thriving as a producer at WSIC radio. You can find him at Studio C in Cornelius on weekdays, where he plays a crucial role in the station's daily operations and content creation.
Throughout his journey, Bill has continuously shown his dedication to lacrosse, his community, and now his passion for radio and broadcasting. His diverse experiences have shaped him into a well-rounded individual who is making a positive impact in the fields he's involved in.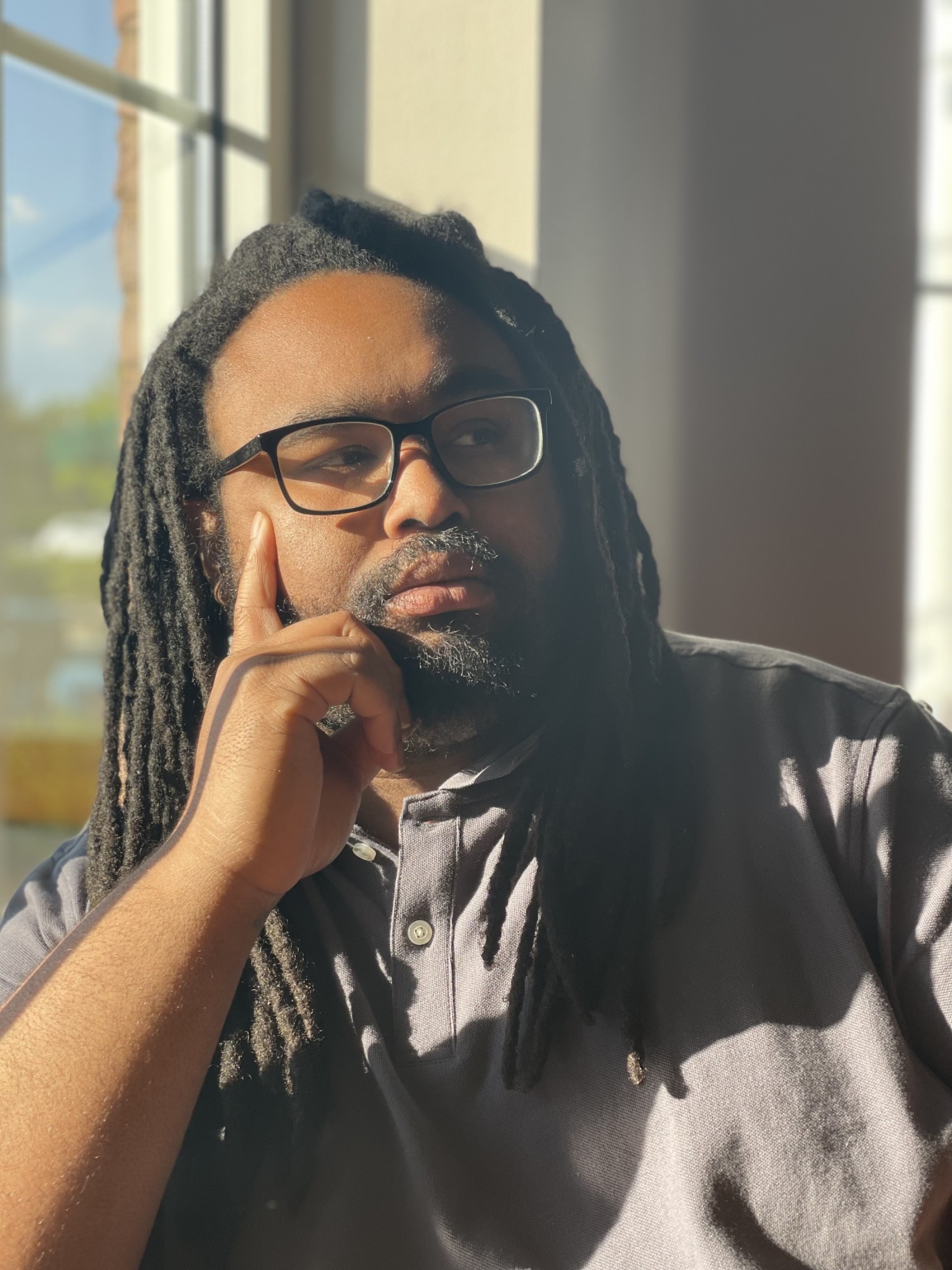 Richard Shannon - Media Specialist
Richard was born and raised in Winston Salem. Even as a child he has been fascinated on how people get attention. From trying to understand why people put things like ABC in the name of their businesses. Since Elementary school he fell in love with art and began to pursue Graphic design which he was fortunate to start in middle school! He went to Atkins High School which was a STEM school before they called it that. And fell more in love with digital art and began the journey of self teaching. Art and communication combines to learn about brand and marketing. Between counseling as a pastor and having great mentors he learned more about humans and how they get attention which is the greatest currency. He started at WSIC in 2022 and has had a blast destroying the algorithm for your viewing pleasure!
Ben Daniels - Senior Director of Sensory for WSIC Radio
Ben Daniels moved to the USA from Germany in 1990 at the age of 2. Some would say it was all downhill from there. Finding a passion in broadcasting from a young age, Ben would create mixed cds and practice being a radio DJ while mowing grass. College brought Ben to Appalachian State University where his radio career officially began and coincidently where he met Justin, the current owner of WSIC. During college and after Ben offered his voice and personality on various radio programs on local stations in Boone, Greensboro and Asheville NC. Ben began work at WXII 12 News in 2012 and worked as Commercial Producer for 5 years before leaving to take on the non-profit world as a Creative Content Producer. Most recently Ben was the Digital Content Manager for Trailers of the East Coast before accepting the position of Senior Director of Sensory for WSIC Radio in Statesville, NC. Ben enjoys spending his time with his 2 sons, Emory and Hudson. (10,7) He has served as an Assistant Cub Master for his son's Cub Scout pack. As an avid fan of all genres of music, Ben can frequently be heard very clearly singing to whatever crowd will listen.