Chamber to host Small Business Seminar - Fast Growth Strategies for Your Business
Chamber to host Small Business Seminar - Fast Growth Strategies for Your Business
Business Consultant Harm Stratman to Share Strategies to Make Your Business More Profitable
The Lake Norman Chamber of Commerce will host a business seminar on Tuesday, April 18 from 3:00 - 4:00pm on how to make your small business more profitable in this competitive environment. Core 4 Business Coach Harm Stratman will share: Fast Growth Strategies Based on your Business Uniqueness. There is no charge to attend for Lake Norman Chamber Members and the meeting will be held at the Randy Marion Conference Room at the Chamber.
Attendees of the seminar will explore how to::
Establish a strong market-dominating position to differentiate yourself and accelerate growth potential.
Avoid investing in marketing without a clear strategy to prevent wasted resources and limited returns.
Continuously leverage your strengths and competitive advantages to stay ahead and drive sustained growth.
and Utilize our Kaizen-based Profit Acceleration Software to identify opportunities and optimize profitability.
During the month of April, Harm will serve as the Co-Host on WSIC Local Biz Now with Joe Vagnone. You can join Joe and Harm each Friday morning in April from 8:00-9:00 am on 105.9FM Lake Norman as they interview local business owners and guests.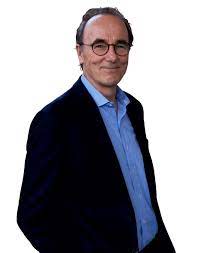 About Harm Stratman
As an educated and experienced business coach, Harm is all about getting results. His focus is on helping small and medium-sized companies create unique, fast-growth solutions that are tailored to their individuality.
Harm believes in a Kaizen-based approach, which, in combination with his global experience, allows Harm to find game-changing products and services that solve your most pressing challenges.
As an experienced business coach, he understands the importance of standing out in a crowded marketplace, which is why the solutions are not cookie-cutter but are instead based on your uniqueness.
Harm encourages you to not be afraid to change the rules of the game and fight against the insanity of doing the same thing over and over again and expecting different results.
He offers both one-on-one and group coaching, and his approach is no result, no pay - He only succeeds when you do. Harm Stratman has consistently delivered over 200% ROI for his clients.
"Let's cut through the nonsense and achieve real results together." - Harm Stratman