Chamber President's Message to the Membership
Chamber President's Message to the Membership
Perspective on the 2021 Election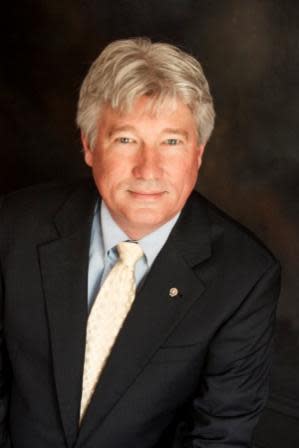 Over the last couple of weeks, voters went to the polls to elect the men and women who will lead the communities of Lake Norman and last night we realized those results. While it was a small voter turnout, the votes cast, and the candidates selected, will have a profound impact on our region for the next couple of years and beyond.
Earlier today, I reached out to all the candidates – those who prevailed and those who fell short and thanked them for their leadership and willingness to serve our towns. Our community and nation have been gripped in the throes of a pandemic for nearly 18 months which has had a dire impact on our economy. Small business has continued to show resilience, and many have adapted and found innovative ways to succeed, even in the darkest of days.
Our nation and this region have seen unrest and divisiveness which have polarized our people and our community. Yesterday, on the eve of the election results, I had a wonderful conversation with Dan Houston, the Chair of our Chamber's Diversity Committee. We discussed how regardless of the partisanship you may subscribe, or the race and sex you were assigned to at birth, we all want to arrive at the same destination – we simply may have different ideas how to get there!
We are very fortunate to live and work in the Lake Norman region. It is an area that has seen unprecedented growth over the last several decades because more and more businesses and families want to make Lake Norman their home. Our new elected leaders must implement policies and make plans for the future that ensure we have the infrastructure in place to handle our current and emerging needs.
The Lake Norman Chamber of Commerce is committed to the success of our small and corporate business, and we will continue to work with our partners Visit Lake Norman and the Lake Norman Economic Development Corporation to provide for our continued economic vitality. That is the charge and responsibility we embrace.
I have always believed the only limitations we have are those we place upon ourselves and by working hard, working smart, and working together there is no limit to what we can achieve.
Congratulations again to our new Town Boards and thank you to all of our engaged business members for your investment in the chamber and our dynamic community!
Sincerely,
W.E. "Bill" Russell, CCE, IOM
President & CEO