Chamber partners with Core 4 Business Coaching to Offer Free Service to Members
Chamber partners with Core 4 Business Coaching to Offer Free Service to Members
E-Learning System available as part of Chamber member benefit for the first year
Knowledge without action is Vanity.
and
Action without knowledge is Insanity.
After nearly three decades serving as President of the Charlotte region's largest Chamber of Commerce - The Lake Norman Chamber, I am convinced that every business owner needs a business coach or at least someone in their professional life to counsel them in marketing, management, and sales. Even the very best business coaches often have a business coach themselves to help push them to be the very best they can be.
I feel very blessed in that several the most outstanding professional mentors and coaches are involved in our chamber and quite a few are close personal friends. Recently, one of them, Harm Stratman, offered to provide his services to our members as a benefit of chamber membership for one year. Initially, my reaction was "What's the catch?" Then after getting to know Harm really well – I realized the catch is this business professional simply wants to raise the game at Lake Norman and help our businesses not only survive but thrive in our competitive lake market.
Below is information that Harm and his organization Core 4 Business Coaching LLC is offering our Chamber Members. Consider enrolling and taking advantage of this free program and if you do not feel this is the right resource for you – consider some of our other outstanding business professionals.
Regardless – thank you for your support of the chamber and I hope to see you soon at a chamber of commerce event!
The E-Learning 5 Step Proven Profit Formula for Doubling Your Profits and drastically increase your Revenue via the proper levels of Knowledge and Action
How would you like a simple, proven and tested way you can double your profits with little time, effort or expense on your part? In fact, what if I could give you a formula that will create massive exponential growth for your business… starting immediately?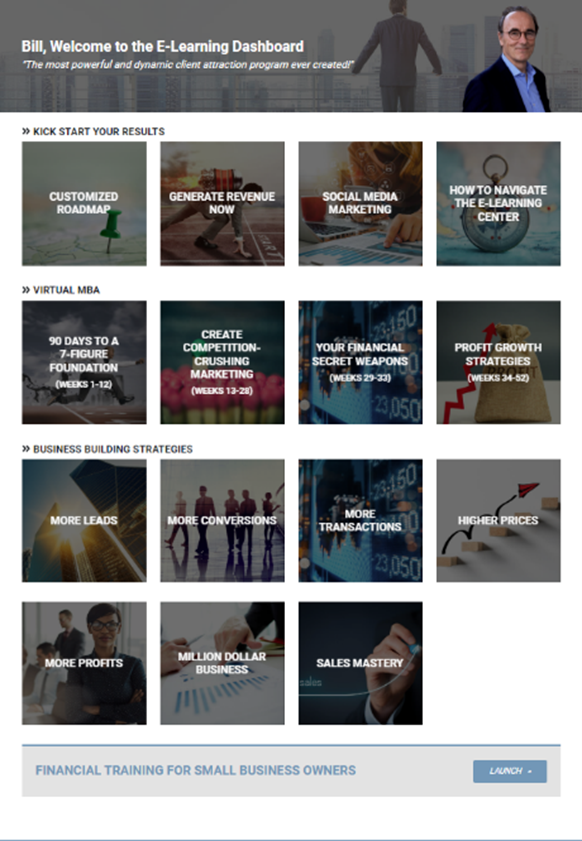 If you ask any small business owner what they need most in their business, you get the same two answers every time… more clients and more revenue.
There are five critical steps that every small business owner MUST address in order to attract new clients and generate more revenue… leads, conversions, average sale value, number of transactions and profit margins.
This is the power you can tap into by following our E-Learning System. This action will not only double or triple your profits, but it can also create exponential growth for your business… starting today. When you use all of our tools, resources and templates… along with the powerful audio and video training we make available to you… you will immediately begin to see results.
This E learning system is offered to you by the Lake Norman Chamber of Commerce in cooperation with Core 4 Business Coaching LLC for one year for Free. One year of Knowledge combined with Actions in one compact cloud-based E-Learning platform. A loaded knowledge base with smart strategies, operational information, predesigned Advertisement Libraries, Letters and emails, scrips, USP's and Elevator pitches and much more. The First 12 weeks you will receive weekly Lessons with Workbooks for a better learning experience.
Why Free ? First of all ……..Free is Free. No hidden Sales tricks! Its all about our missions and the execution to reach our goals.
Core 4 Business Coaching LLC which is all about helping & Inspiring small & medium sized businesses to be more profitable and successful.
If you want to be part of the latest trends and development in the Strategic and operational marketing and like to have access to the Virtual MBA ………. Simply email Bill Russell at Russell@lakenormanchamber.org and you will signed up in a few days
Best regards,
W.E. "Bill" Russell, CCE, IOM Lake Norman Chamber of Commerce
Harm Stratman with Core 4 Business Coaching LLC